Maintenenance Management Advocates
Run your business better. Think TRO Solutions.
Smart businesses are joining the revolution for proactive maintenance of their properties and resources, ensuring the maximum life of building and production equipment. TRO's maintenance management guides clients in re-engineering their maintenance efforts and communicate to executives their resource needs.

We have a team of professionals to assists with your CMMS implementations, providing accurate and timely performance and financial information needed for team alignment, asset/property care, and database management, are part of why TRO Solutions continues to bring the most effective strategies for growth and sustainable improvement.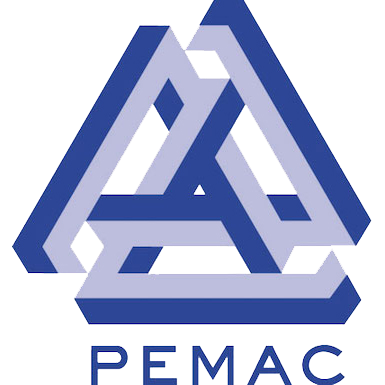 Staying Connected
TRO Solutions is an affiliate of PEMAC and a proud contributor
to the MAINTRAIN conference series. Members can view TRO affiliated lessons below!

Rengineering Affiliates
We are backed up and connected with like-minded maintenance organizations like Conscious Asset, keeping our community
strong and proactive.
Click on a tab below to learn about our services
Preventative Maintenance
Data Collection
Stores Management
Performance Management
CMMS
RCM (via Conscious Asset)
TPM
Employee Training
Preventative Maintenance
As Maintenance Management Advocates, TRO will establish a Preventive Maintenance Program which is of prime importance to the smooth performance of all manufacturing equipment, in every application.
A preventative maintenance program is management's opportunity to control the outage of an asset. Controlling the outage allows for proper planning and scheduling. This planned maintenance activity must be designed with the intent to avoid breakdowns and keep the asset functioning in its intended use. The key to success is management support.
An effective preventative maintenance program lays the foundation for all other maintenance management components. For example, knowing ahead of time what parts are required for the PM routine due next month, assists the stores people in preparing for that requirement.
TRO, as Maintenance Management Advocates, possess the expertise to establish a reliable preventive maintenance schedule and routine ensuring jurisdictional and regulatory compliance.
Data Collection
Stores Management
Performance Management
CMMS
RCM (via Conscious Asset)
TPM
Employee Training
"An MRO Storeroom Success Story​. Jeffboat, the largest inland shipbuilder, was having trouble getting the right MRO parts to the right place at the right time. It called on TRO Maintenance Solutions, a change management consulting firm for help. Using industry accepted best practices TRO helped Jeffboat reorganize its storeroom using space activity indexing, catalog and label parts, and establish stocking level parameters based on usage. It then helped the shipyard write cross functional operations, maintenance, and storeroom Standard Operating Procedures, SOPs, to support a best practice materials management operation. The key to the success was establishing service level agreements between the storeroom and its customers to coordinate the demand and supply of MRO parts. Problem solved. Three years later the shipyard will attest to the fact that its storeroom is one of the strengths of its operation. "

"TRO Solutions took us from no CMMS to a validated Datastream 7i system. They are knowledgeable and provide results. The supporting documentation exceeded our expectations. They took the time to teach us all we needed to know. Without reservation I recommend TRO Solutions."
"QSS decided to gain efficiencies by reducing duplication of data entry through the introduction of interfacing the production software with the CMMS. TRO provided the expertise which helped us reach our objective. As a result we have a timely based PM program and are able to track machine downtime. If you want to work with a great group of people I recommend TRO without reservation."
"My primary purpose of working with TRO Solutions was to achieve a successful implementation of MP2. This achievement gave IPEX an effective maintenance management tool. We are now able to manage our preventive maintenance schedule, and capture repair history. I look forward to working with TRO Solutions in the future."